Branding can be one of the most intimidating parts of getting your small business off the ground. How do you create a brand that's memorable and that you can use for logos, social media, and websites?
Enter Tailor Brands Logo Maker. The tool offers an automated logo maker and brand identity platform, that's easy to use, customizable, and made with small business owners in mind.
Here, we're going to take a look at Tailor Brands and tools that you can use to jumpstart your logo and brand design.
What is Tailor Brands?
Tailor Brands is a marketing tool that includes everything from a logo maker, applications and collateral for using that logo.
The company provides affordable marketing solutions for small business owners that need to do it all (mostly) themselves. Tailor Brands tools can help you create a logo and brand guide and then make marketing materials that you can use across platforms to help showcase your brand and product or service offerings.
The company has been around since 2014, and Tailor Brands was the first tool to introduce a fully-automated, AI-based system of logo design. To date, more than 3 million users have created designs with the tool.
Solutions for All Your Branding Needs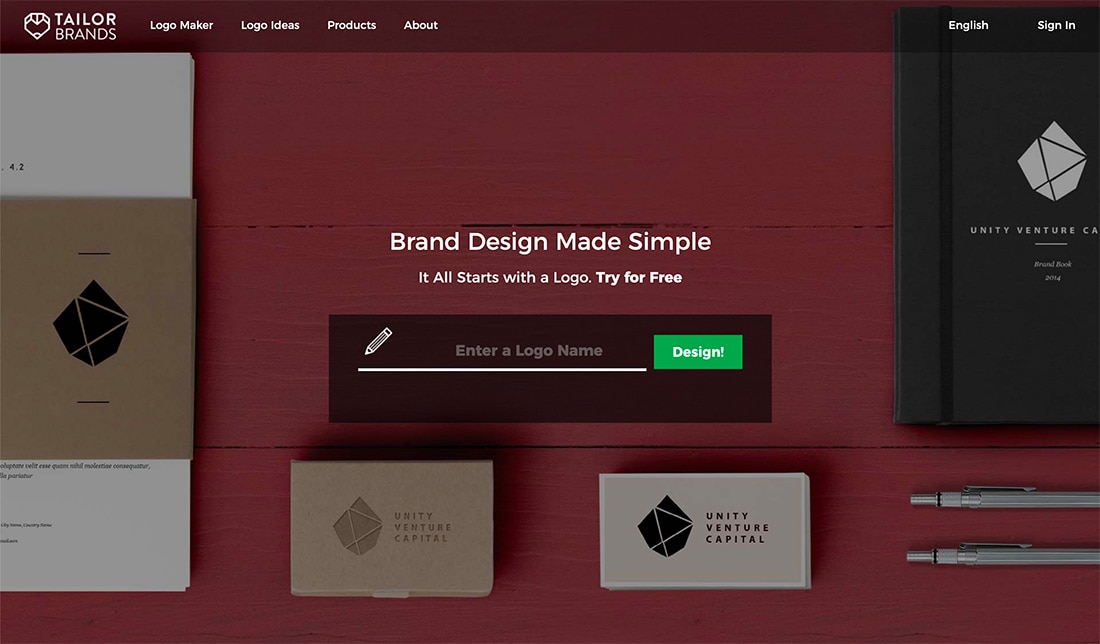 What sets Tailor Brands apart from all the other logo builders out there, is that the tool doesn't stop once you design a logo. That's really only the first step.
Once you design a logo (we'll get to that in the next section, How It Works), the design tool offers you plenty of other options to meet your branding and marketing needs.
Use Tailor Brands to create automated marketing materials such as:
Social media images for posts and stories; images are automatically sized for popular platforms such as Instagram, Facebook, Twitter, and YouTube
Snag a domain name to match your brand
Create a website or landing page
Design and get branded merchandize through the Tailor Brands print store; items include everything from cups to t-shirts and more
Design and order printed collateral, such as business cards and letterhead
Create custom-branded presentation templates
Create a brandbook that showcases your brand as well as outlines best practices for how to use it, your color palette and recommendations for use, and technical information about your brand design
How it Works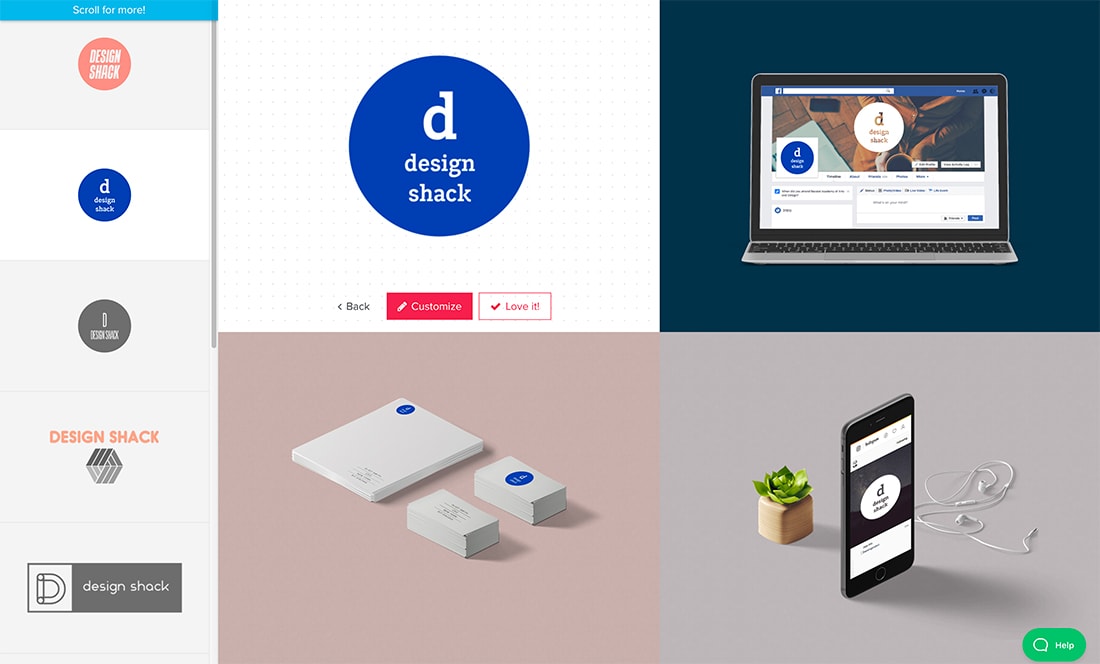 Getting started with Tailor Brands is easy. You don't need any real design experience, just a basic idea of what you like.
I used the automated logo maker to create a new Design Shack logo in a matter of minutes. (What was most surprising is that it designed something similar to the current logo.)
Start by entering your company name and selecting a few typefaces you like using a this or that format. (It's almost like a game.)
Then you can answer a few more questions about logo style preferences – logotype versus icon versus big cap, etc.
Then you get a few logo options as a starter that you can further customize if you like. (It really is that easy.)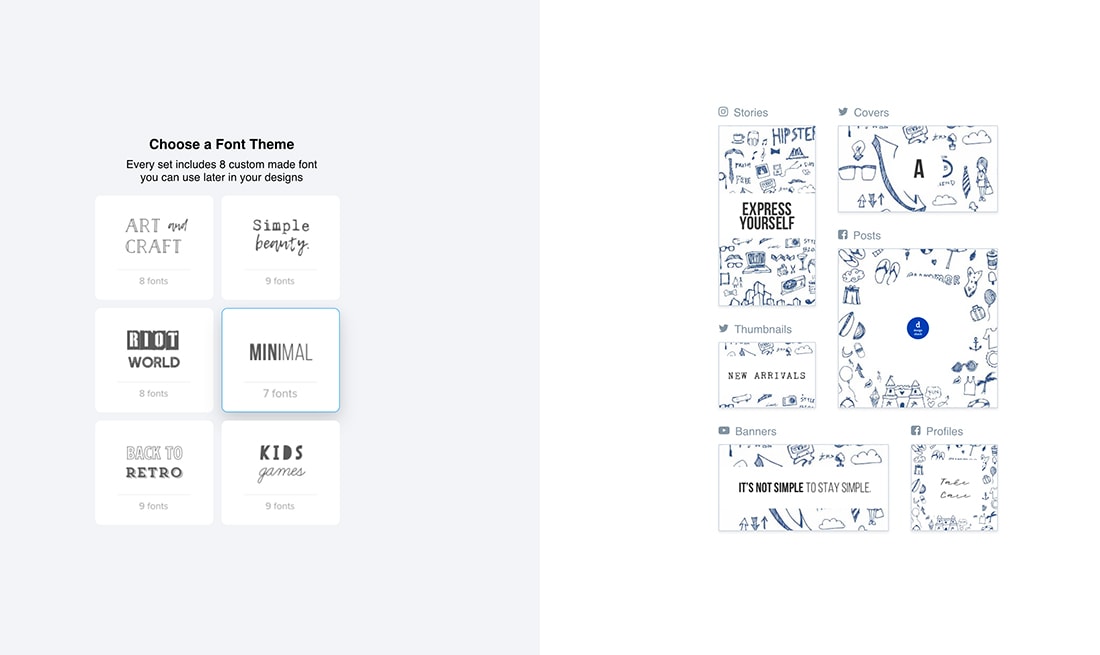 Once you are happy with the logo design, you can keep going to create other elements for your small business marketing plan. Here, we chose the social media template.
The process followed the same few steps. You make a few design choices to pick something that matches your brand and business, select typography that you like, and watch the templates build right on the screen as you make selections.
Each of the different options for creating other marketing materials works in the same way. Pick a starter from the visual options on screen and make design choices from the options provided until you get just the look you want.
Key Features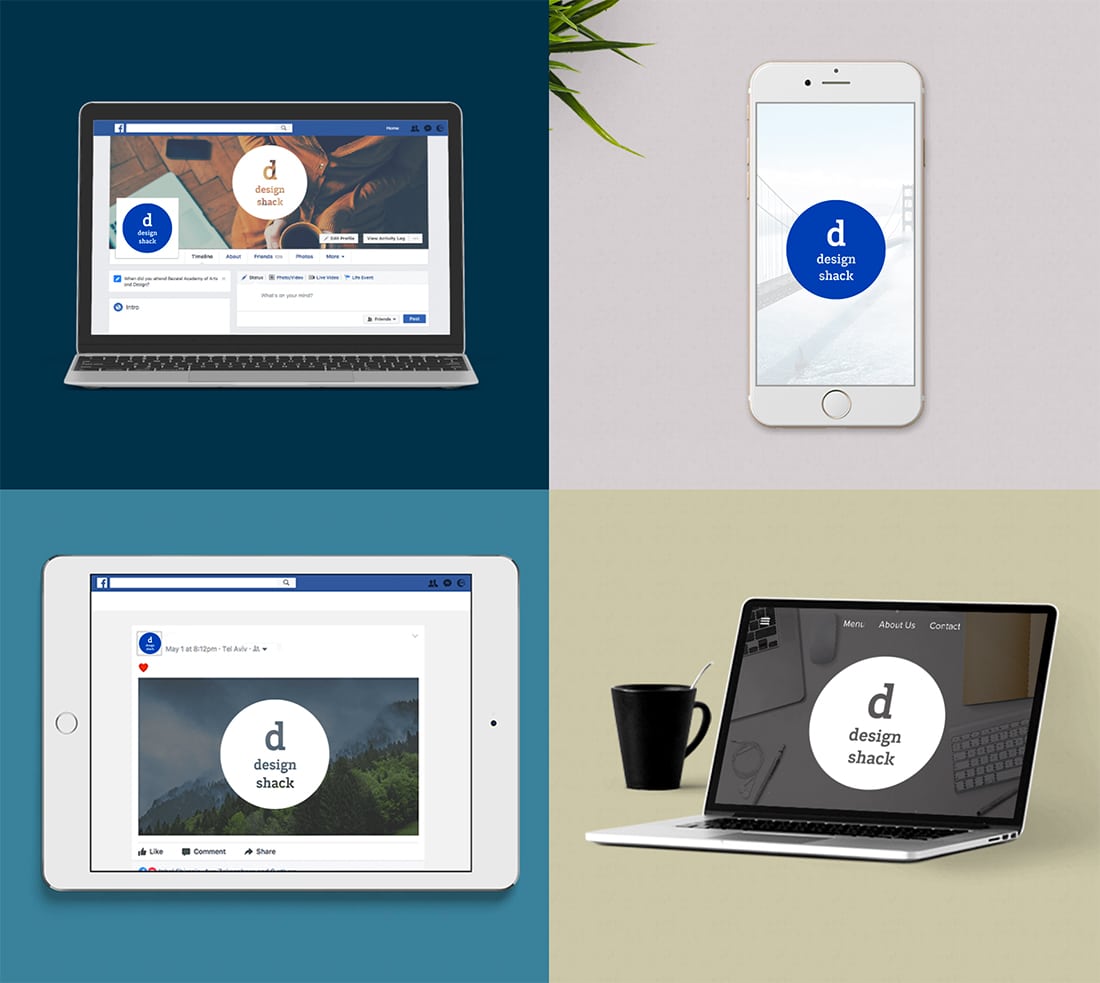 The most important feature of Tailor Brands is that it is easy and user-friendly. If you have struggled with creating a set of brand tools, this is the place to start.
Other key features include:
Brandbook feature provides everything you need – from color swatches to proper use examples – so that you can maintain brand consistency
Downloadable format options that are presized for different uses – download high-resolution files of any design or have your logo custom-sized for different platforms seamlessly
Vector logo download available
Download custom branded materials for anything from business cards to letterhead to presentation decks; all downloads are in one location to make it easy
Everything is yours to keep even if you cancel your Tailor Brands plan later
Ability to upload your assets as well for fully custom designs
Logo maker tools offer plenty of customization options if you have an idea of what you are looking for, but are easy to brainstorm if you do not
Pricing
Tailor Brands offers three different plan options, depending on your needs.
Each plan tier comes with additional discounts for annual or 2-year subscriptions (with savings of 70% or more).
Plans include:
Basic ($9.99): Includes high-quality logo files, social media logo sizes, the graphic design tool and templates, ability to upload your images or access stock photos and icons, and the mini website builder.
Standard ($19.99): Everything in basic plus vector EPS files, business card and stationary tool, branded business deck and presentations, seasonal logo generator (great for holidays), the full website builder with a blog, multi-language support, and personalized visitor experiences.
Premium ($49.99): Everything in standard plus a social media auto-scheduler tool, social media analytics tool and ability o find and share more than 3 million trending articles and posts; ability to create an online store and accept online payments.
Conclusion
Tailor Brands is a seriously smart and robust tool. It's made to make life easier for small business owners and entrepreneurs. Everything you need to create a distinct brand is included. Try it today.
Source: Web Design News